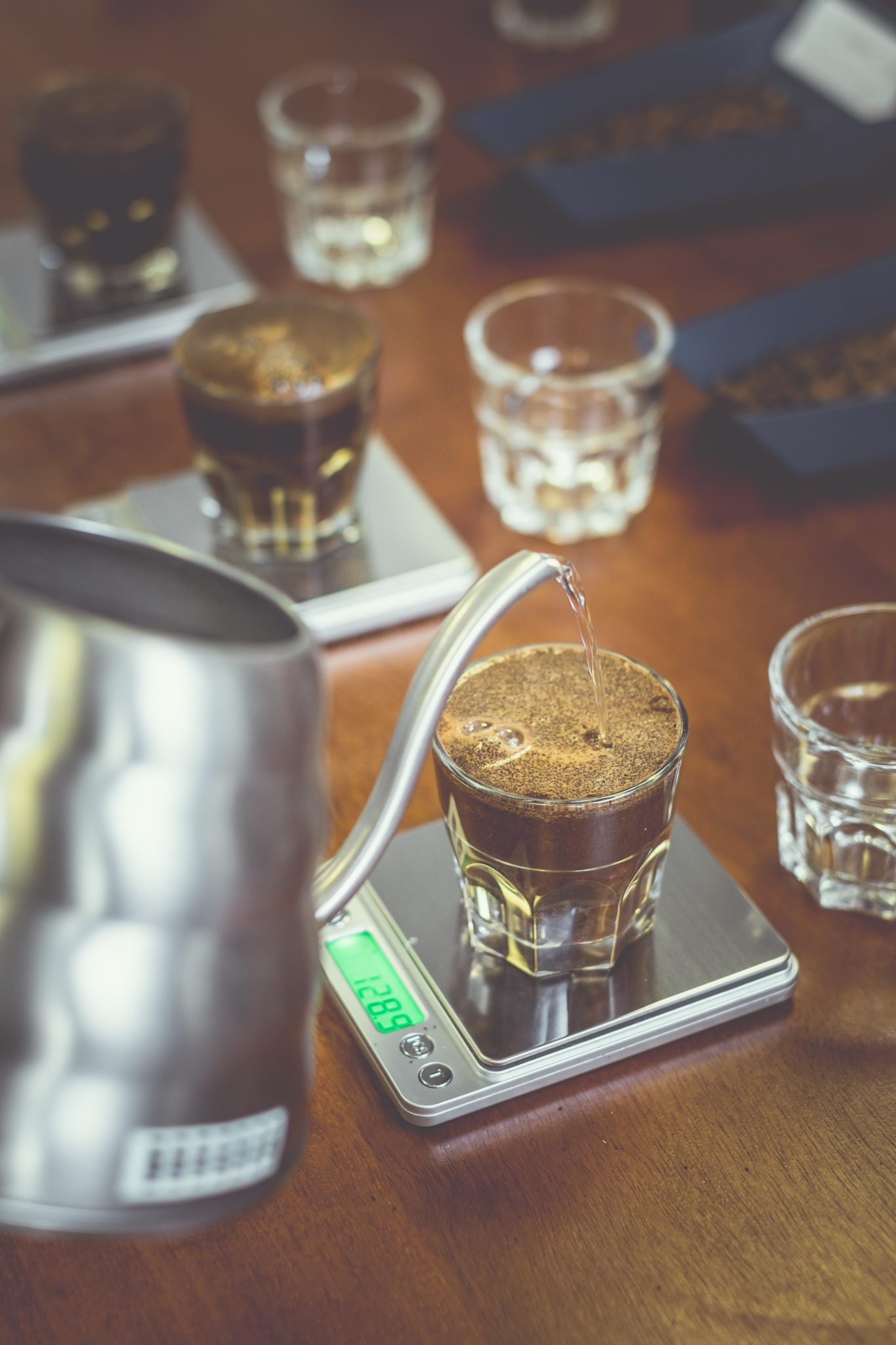 Filter coffee is easy to make at home, and there are many different methods. Whichever you choose, good coffee and a good grinder are essential. Choose single origin coffees that are light to medium roast, filter coffee really allows you to get subtle and complex flavours. Burr grinders are always better that blade grinders, and hand grinders are easy to find and inexpensive. A Baratza electric grinder can be bought for about €99

Good water is essential too, if you water doesn't taste good on it's own, it's not going to make coffee you like. Soft mineral water, like Volvic, which is easy to get in Ireland, works.

Water should be 92 – 96 degrees. If you don't have a kettle you can preset the temperature on, then boil your normal kettle and leave the lid off while you get everything else ready.
The standard coffee to water ratio is 60g of coffee to 1000g (1l) of water. All the recipes below use this ratio, but feel free to experiment with more or less coffee, it's a matter of taste. A quick google will give you many of the World Brewers Cup Championship recipes, and you'll see lots of variations of all the variables, including water temperature.

You need a scales that is accurate to 0.1g. These are inexpensive, and you can get ones that also have a timer.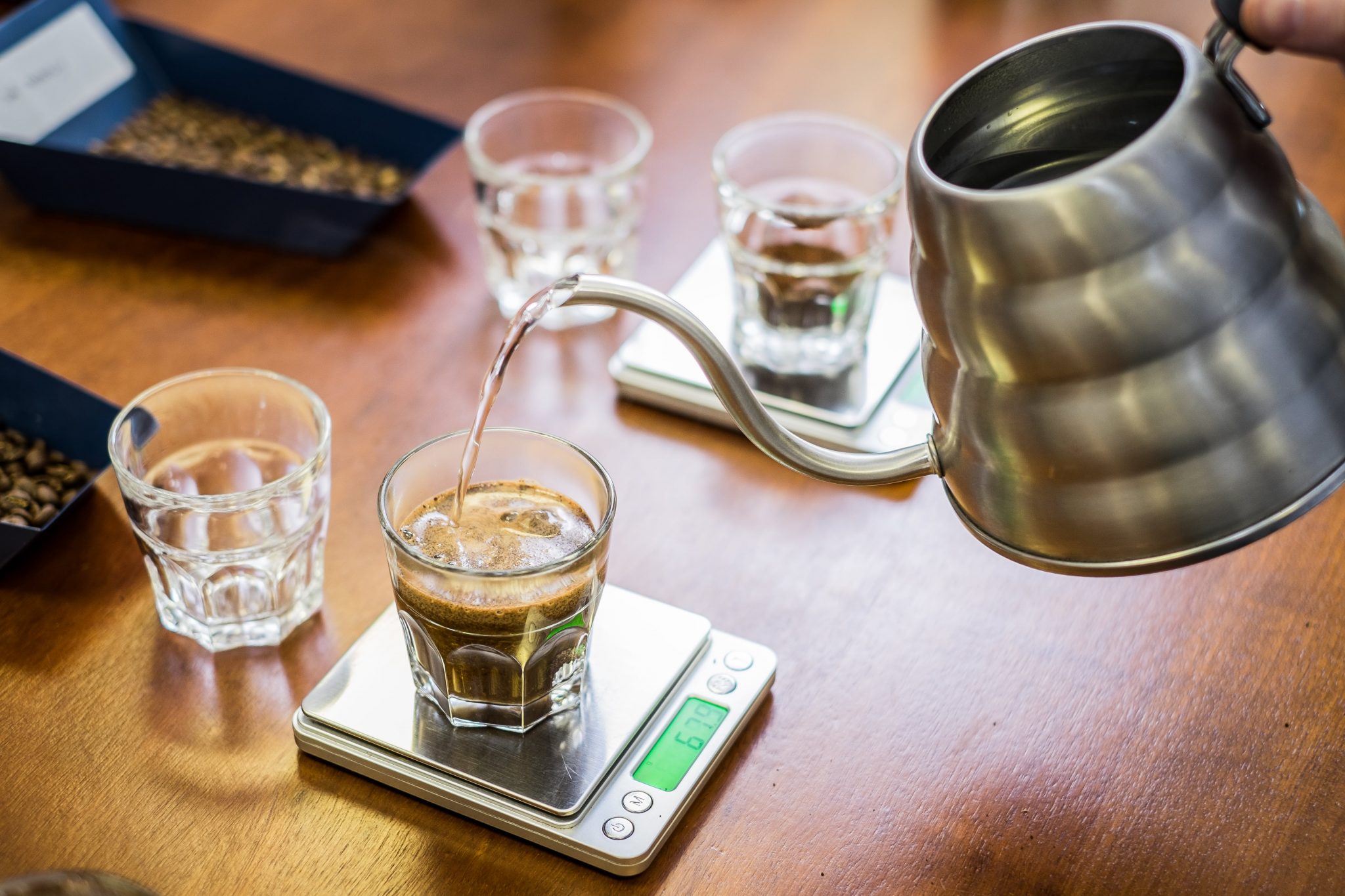 WHAT YOU NEED:
V60
SCALES
GOOD COFFEE 15G
WATER 250G
GRINDER
FILTER PAPER
MUG OR JUG
TIMER
PROCESS
Fold the seam of the filter paper back and insert.
Rinse your filter paper, into the cup or jug, to get rid of the papery taste, and to preheat your cup or jug, & discard the water.
Weigh and grind your coffee. the texture of the coffee needs to be like table salt. put it into the cone and shake to level.
Set your kit on the scale and tare.
Start your timer & use a goose neck to pour water onto the grounds, just enough to cover, and wait while the coffee blooms & bubbles…about 15/20 seconds
Pour water in a steady slow spiral onto the coffee bed, close to the coffee bed to keep the temperature constant. avoid light spots and cover dark spots, and avoid pouring directly onto the sides.
Pour so that you finish at 3 minutes.
WHAT YOU NEED:
FRENCH PRESS
SCALES
GOOD COFFEE 30G
WATER 500G
GRINDER
TIMER
PROCESS
Rinse the French Press/Cafetiere with hot water
Grind coffee to be the texture of table sugar and put it
Add the water all at once, pouring over dry clumps as you see them
Put the top on to keep the heat in, but don't touch the top of the coffee
Leave for four minutes, and then stir the crust, put the top back on, again don't touch the top of the coffee
Leave for at least another four minutes, then very carefully scoop out any crema off the top & push the filter down. Again stop just before you hit the bed of coffee.
Pour
WHAT YOU NEED:
CLEVER DRIPPER
FILTER PAPER
GOOD COFFEE 15G
GRINDER
WATER 250G
SCALES
TIMER
PROCESS
Fold the paper at the seams and insert into dripper, set dripper on your cup or jug
Rinse the paper, into the cup or jug, and take it off when its done
Put the coffee in, and start your timer, as you pour all your water in
Stir gently and put the top on
At 3 minutes set your dripper on your cup or jug to drain the coffee into the cup
Enjoy
WHAT YOU NEED:
AEROPRESS
FILTERS
GOOD COFFEE 15G
WATER 250G
SCALES
TIMER
CUP
PROCESS
Rinse the filter paper in the screw on top, and rinse out the aeropress chamber.
Grind the coffee to slightly finer than salt. Put the coffee in, and start your timer as you start to pour.
Add 40-60g of water, and wait for 10-15 seconds as the coffee grinds bloom, you can swirl it if you like.
Add the rest of the water, in a steaddy stream, as you swivel the aeropress to wet all the grounds.
Stir the crust and put the plunger on.
Take 30-45 seconds to press down, from start to finish the brew should take about 90 -100 seconds