Barista Training for all levels
Professional Barista Training and Education for Coffee Lovers
The Barista Skills Certificate 1 day course is perfect for people looking to find work in a cafe. Learn how to use an espresso machine and make all the drinks on the cafe drinks menu.
Improve your latte art with a 3 hour workshop working on beginner and advanced latte art pours.  Only baristas with machine experience are permitted on this course.
Professional Barista Qualification
A 3-day course, certified by the SCA, Speciality Coffee Association and recognised internationally.  This is a 3 day course, with a written and a practical exam.
Speciality Coffee Association certified 1 day course.  Ideal for beginner baristas who are working in the industy.
Another exclusive course to Coffee Culture. A one day workshop for cafe entrepreneurs.  If you have questions around opening a coffee shop, we have the answers.
EXCLUSIVE to Coffee Culture.  Book a position at one of our barista machines and practise your coffee skills.  This is available every week for competent baristas. Check the calendar to book.  Milk and coffee included.
Free Practice Session – Every Saturday
If you are a Coffee Culture trained barista, you are welcome to come for FREE to practise every Saturday* from 10-2 pm on our espresso machines.
The barista express class is the quickest way to move from a beginner to making coffees. Over the course of 3.5 hours you will make in excess of 100 coffees and you will use approximately 10 litres of milk.
Speciality Coffee Association certified 2 day course. For industry baristas to expand their knowledge and skills, and to progress towards professional certification.
Become a cafe owner in one of the worlds fastest growing industries.  Most people dream to one day open a cafe, and at Coffee Culture we have created the perfect consultancy for you.
A Barista Mentor is the person who manages coffee consistency across a team of baristas. We train Barista Mentors in all aspects of coffee evaluation. From visual cues, to sensory testing and analysis of technical skills – all to a recognised and measured scoring system. Each Barista Mentor will be given the tools to analyse and evaluate your barista team's performance.
SCA Introduction to Coffee
Introduction to Coffee is an ideal module for anyone who is new to the coffee industry or just has an interest in this wonderful drink. It charts coffee's journey from its origins in Ethiopia to the major commodity it is today, enjoyed by millions of people around the world.
People who have espresso machines in their home are often disappointed in the coffee they make. Making great espresso isn't just about having a machine. There is a science behind it, and technical steps that need to be taken. This class will take you through the principles and steps that will help you make coffee that tastes good, and we'll teach you how to steam milk and pour it like a pro!
Read the Coffee Culture Blog
Coffee Culture recently introduced GrainPro bags; multi-layer reusable plastic bags that have been shown to extend the flavour life of the coffee as they act as a gas and moisture-proof barrier which guards [...]
Return your GrainPro bags to Coffee Culture and receive €1 back per bag. It allows us to reduce our waste while improving the freshness longevity of your coffee. All you have to do [...]
Summary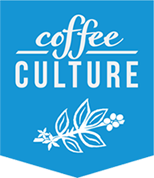 Service Type
Description
Professional Barista Training and Education for Coffee Lovers